On 3 and 4 July 2003, the regular GUUAM Summit took place in Yalta, Ukraine. During the Summit, further deepening of multilateral cooperation within GUUAM and strengthening of its institutional basis were discussed.
The participants of the meeting, taking into account the ongoing processes of development of international relations, as well as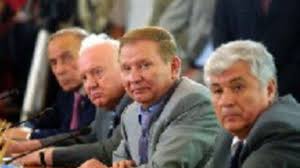 taking into account the emerging new tasks in this regard, reaffirmed their readiness to undertake consistent and coordinated efforts to support and strengthen peace, regional security, stability and prosperity on the basis of norms and principles of international law. To this end, they have agreed to activate their cooperation in combating terrorism, separatism, ethnic hatred, extremism and other challenges to international security. They underlined the urgent need for soonest possible settlement of ongoing conflicts on the basis of norms and principles of international law, as well as adherence to sovereignty and territorial integrity of states. The Parties also underlined the importance of strengthening cooperation to consolidate economic, energy, transport and information components of security of GUUAM States.
The participants of the meeting noted with satisfaction that during the last year the Association reached a new stage of interaction, which includes implementation of tangible projects and programs in priority spheres of cooperation, including those with participation of third states and international organizations.
The participants of the meeting also noted that today the necessary mechanisms have been created within GUUAM to ensure successful cooperation in each sphere.
In this regard, the role of CNC and inter-branch workgroups was specially noted. The Parties commended the activity of workgroups during the last year and appointment of coordinating countries; they also supported soonest possible approval of branch programs of cooperation on that basis.
The participants of the meeting underlined that presently the strengthening of GUUAM economic component represents one of the most important tasks of the Association. In that context, the agreements reached in the field of establishment of Free Trade Area were discussed. It was noted that entry of the relevant agreement into force will allow implementation of practical steps towards mutual liberalization of trade regimes and gradual removal of existing barriers preventing implementation of free trade principles based on internationally recognized norms.
The Parties have agreed that the main task of cooperation within the Association with regard to development of transportation corridors should be creation of more attractive conditions for transportation within GUUAM region through development of transport networks, decreasing travel time, simplification of relevant procedures and ensuring transparency for all participants of transportation process, as well as ensuring secure conditions of transportation and travel along those corridors.